School Partnerships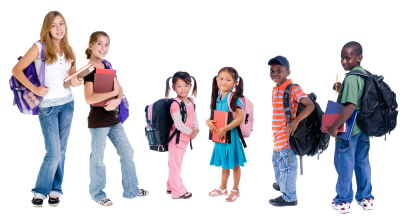 Our Mission Statement: Sunrise Family Credit Union is a member-owned and member-controlled financial cooperative dedicated to providing sound, comprehensive financial services to its family of members.
Sunrise Family Credit Union is all about volunteering in our community! We are pleased and excited to offer membership in the credit union as a free benefit to your employees and staff at your school. Our mission is to provide great family atmosphere and friendly services. Here are some great tips in becoming a Sunrise Family Credit Union Ambassador.
Complete the school information sheet. I am available to answer any questions that you may have. We serve our Bay and Arenac County Schools.
Develop a plan to announce this new benefit to your employees and staff. This plan could include scheduling an on-site visit with open enrollment. You may want to place an article in your school newsletter and developing an information center for your employees such as a bulletin board or schools lounge.The credit union provides new employee packets and to new members. Which includes our brochures and other credit union information. Any other ideas that your employees would be interested in, we greatly appreciate them.

You would be the designated credit union liaison for your school. The liaison will be our contact for future distribution of materials and information.

Sunrise Family Credit Union does great things for your school. We can host a in-school credit union, school presentations, High School Scholarships, school sponsorships, payroll inserts and payroll deducation, school fairs and events. We offer school financial education such as checkbook (checking account) Training, credit sense, budgets, credit and debit cards, Good credit bad credit and credit cards. We can customize to fit your classroom needs.
We're looking forward to meeting you and your staff. Feel free to contact me Debbie Van Idour 989-684-1730 extension 6062. email:dvanidour@sunrisefamilycu.org
Go to main navigation