Youth Savings Account
Start on the path to a bright financial future
Sunrise Family Credit Union is about people helping people achieve their dreams...no matter when you want them to happen. It's important that we teach our younger members proper savings and borrowing habits.
SFCU youth account (kids 0-17yrs.)
Benefits of Opening a Youth Account
$10.00 minimum deposit required to open your new membership
Dividends are received on all savings balances
Certificate of Deposit (CD) minimum balance is $100 and you receive a special youth rate
Kids and Family Day Events which includes a Youth Month
Quarterly Newsletter
Free Mobile Banking
Free online Banking
Free eStatements
And remember SFCU membership is open to all your family members.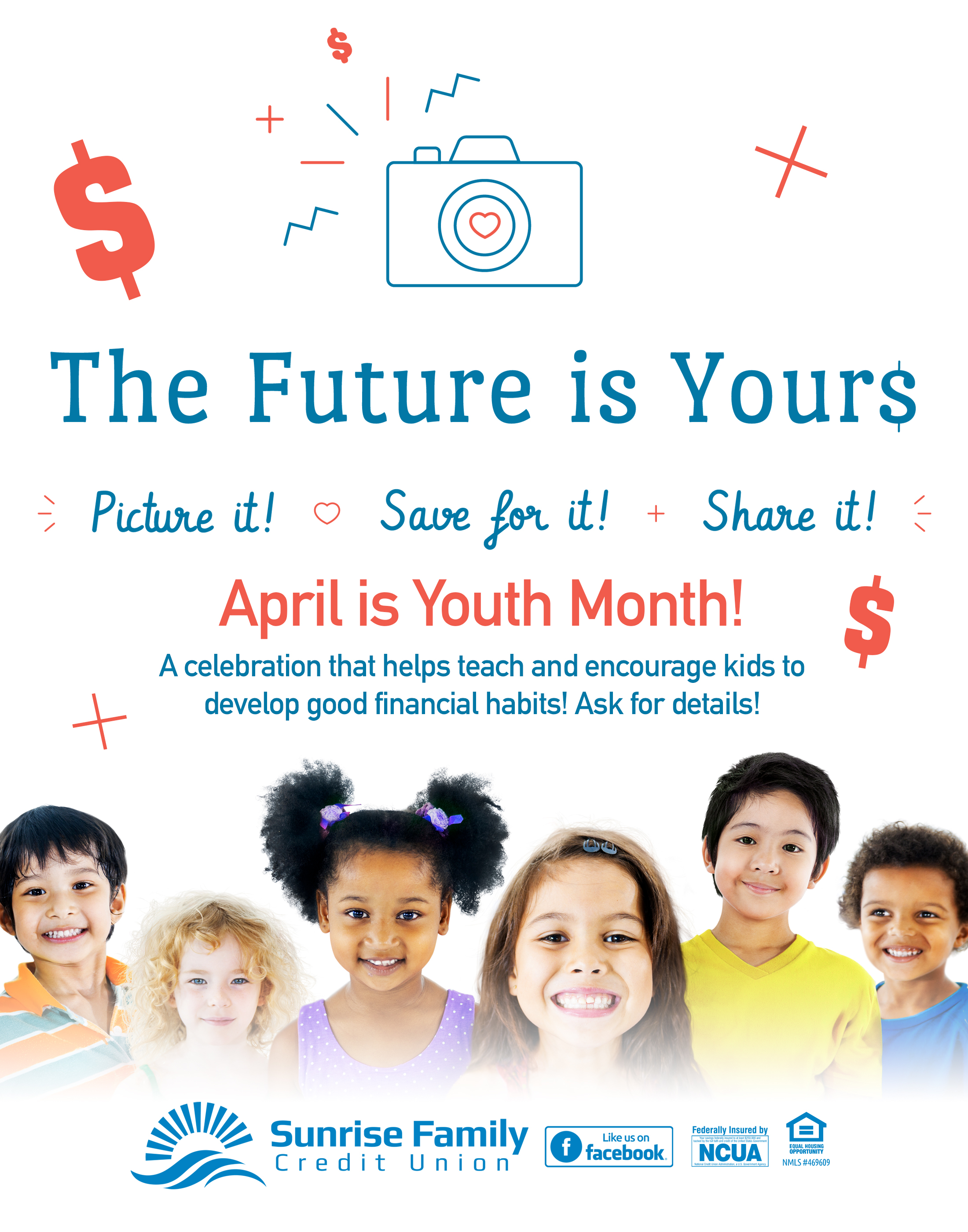 April is Youth Month!
In April, Sunrise Family Credit Union is celebrating Youth Month, which is a celebration that helps teach and encourage kids to develop good financial habits.
Young members are encouraged to express themselves through pictures, sharing their visions for their own financial futures so we can help them get there.
Every youth member under the age of 18 who makes a transaction or opens a new membership during the month of April, will recieve a free gift and entered into a drawing for a camera. watch your savings grow!
Go to main navigation